A Low Cost Quick Win – Saving you Energy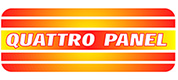 Available as a DIY Supply or as a Supply & Fit Service for our Commercial Clients
5-8% fuel saving
Typical paybacks from 12 months to 3 years
Increased warmth and comfort levels
Faster Warm up Times
Transfers heat back to the room
Saves you money on redecorating behind radiators
Quick and simple installation
Reducing Co2 emissions
No need to remove radiators
Ideal resource for solid walls on Heritage and Listed buildings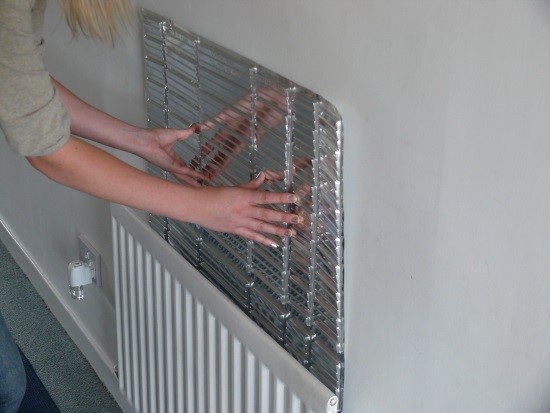 How Does It Work?
The reflective finish and the design of the panel returns radiant heat back to the radiator
The deep profiles trap still air, the basis of any insulation, on the wall behind the panel
The saw tooth profiles cause the rising heat from the back of the radiator, which is normally completely wasted, to spin and thereby creates Eddy Whirl Pools, which accelerates the convective flow and propels it into the room to create a more even distribution of heat.
It generates savings by returning water temperature at a higher level to the boiler rather than just reducing heat loss through the wall.
PANEL SIZE
800 x 550
One Quattro Panel covers 0.44 square metres or 2.27 panels equal one square metre.
PACKED IN UNITS OF
The Quattro Panel has been included in Government Programmes for the Social Housing Market and is one of the first technologies to be included under the Salix Technology list of products that attract funding for our institutional Clients.
The Panels are an ideal resource as a low cost measure in helping to reduce energy bills and improve thermal comfort levels.
The Quattro Panel has been included in various government programmes whether it is for Social Housing or funded by Salix to our government sector clients.
The Ofgem report demonstrates savings of 170 kWh/m2 on external walls and 123 kWh/m2 on internal walls.
Formal Testing by BSRIA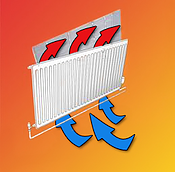 Contact Us
Please use the form to contact us for more information or pricing.
Energy Savers Ltd  (Reg 1991)
Head Office
Mountain View Innovation Centre
Jurby Rd, Lezayre
Ramsey
Isle of Man IM7 2DZ
Nationwide Cover